1- Vintage inspired Sinks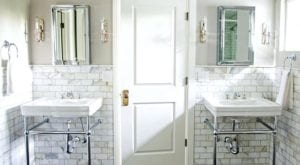 Think about swapping out your existing faucet with a more low profile faucet and pair it with a vintage inspired sink. Plus, exposed pipes bring an airiness to the room.
2-Claw-foot Tubs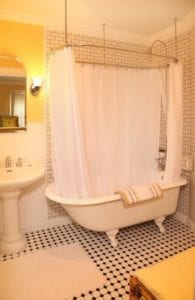 These romantic throwback tubs have definitely reached luxury status.
3-Retro-Modern Wallpaper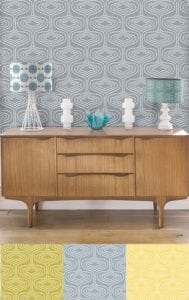 Join the retro-modern trend with bold geometric or floral patterned wallpaper.