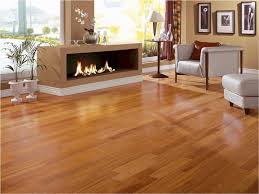 Easy steps for deciding on flooring. Choosing a flooring is a decision you will need to make for just about any type of remodeling project.  There are several options to choose from and each option has its pros and cons.  As you are looking at flooring options keep the following in mind; your budget, your style, the function of the room and how much traffic goes through that room. Children and pets have a major role in deciding flooring.  Here is a list of the most popular flooring choices and the pros and cons of each.
Hardwood Pros: Durable and ages very well. A large variety of wood types and finishes. Can be refinished as needed. Nice option for people with allergies. Cons: Can dent and/or scratch. Sensitive to liquid.
Ceramic Tile Pros: Excellent for high traffic areas. Easily cleanable. Almost unlimited color, texture and patterns.Great option for underneath radiant heating.  Cons: Can be cold.Can be slippery when wet. Sealing and cleaning of grout occasionally required.
 Stone Pros: Durable. Classy look. Low maintenance. Natural choices of colors and patterns.  Cons: Can be slippery. Certain stone types require occasional protective sealing. Softer stone can be scratched and/or chipped.
Laminate Pros: Durable. Scratch resistance. Easy to clean. Great for high traffic areas.  Cons: It's a hard surface. Can't be refinished. Can be slippery.
Vinyl Pros: Durable. Low maintenance, easy to clean.  Cons: Can be slippery. Easy to dent or tear.
Carpet Pros: Soft and warm. Unlimited color, texture and patterns. Noise reduction.   Cons: Easily shows traffic areas. Lighter colors difficult to keep clean. Poor choice for allergies.